Others
now browsing by category
Article post about any topics
Sourced Spot.ph by Aimee Dacanay | 02 Jan 2018
The biggest blockbusters movies you can't miss in the new year.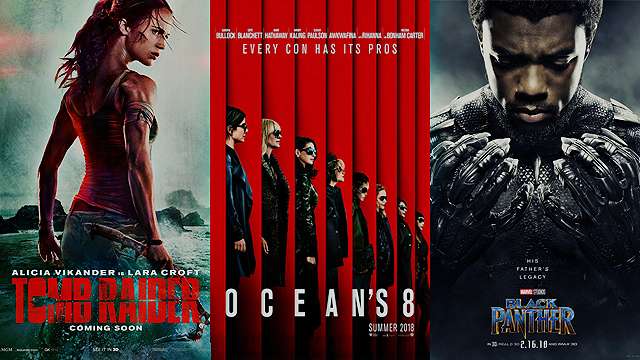 We've all heard the usual New Year's resolutions: "I'll start dieting," "I'm going to start saving money", "I'll take my gym membership seriously" … you get the drift. Well, we found a resolution you can actually do in 2018: See more movies!
Below, we list the biggest and most exciting blockbusters set to hit theaters in the new year. Call your friends, pencil in these release dates, and gear up for a 2018 filled with cinema.

Release date: February
Black Panther

It seems Chadwick Boseman's appearance in Captain America: Civil War made more than a lasting impression, because his standalone movie is easily one of the most anticipated superhero flicks of 2018. After the death of his father, T'Challa (Boseman) returns home to the isolated African nation of Wakanda, where he must take his rightful throne as King and face up with old enemies bent on taking his place.

Release date: February
Annihilation

Ex Machina director Alex Garland returns to the big screen with a new sci-fi thriller based on a best-selling book trilogy. Here, a biologist (Natalie Portman) investigates the disappearance of her husband (Oscar Isaac) in a mysterious disaster zone where the laws of science don't apply. The film also stars Jennifer Jason Leigh, Gina Rodriguez, Sonoya Mizuno, and Tessa Thompson.

Release date: March
Tomb Raider

Lara Croft is back in a reboot of the film franchise that once starred Angelina Jolie. Now, a much-younger Lara (Oscar winner Alicia Vikander) goes on an epic expedition to complete her missing father's (Dominic West) research only to uncover an ancient secret in a mythical island.
Release date: March
Ready Player One

Based on Ernest Cline's 2011 bestseller of the same name, Ready Player One is set in the year 2045, with a chaotic world on the brink of collapse. When the founder of a virtual reality world called OASIS passes away, a young boy (Tye Sheridan) competes with his friends to find a hidden treasure by playing games and solving complex puzzles. Directed by Steven Spielberg, the movie also stars Ben Mendelsohn, T.J. Miller, Simon Pegg, and Mark Rylance.
Release date: March
A Wrinkle in Time

Another highly anticipated book adaptation is Wrinkle in Time, a fantasy-adventure where a young girl sets out to save her astrophysicist father, who is being held captive on a distant planet.  The star-studded cast includes Oprah Winfrey, Reese Witherspoon, Mindy Kaling. Gugu Mbatha-Raw, Zac Galifianakis, and Chris Pine.
Release date: March
Pacific Rim Uprising

The sequel to the immensely popular 2013 film is set 10 years after the first movie's epic battle. Now the most powerful defense force, the Jaeger program must recruit a new generation of heroes to defend the world from another Kaiju thereat. The cast is top-billed by Star Wars' John Boyega, Scott Eastwood, Charlie Day, and recurring star Rinko Kikuchi.
Release date: March
Isle of Dogs

Wes Anderson is back with a promising stop-motion animated film that is set in a dystopian future where dogs have been quarantined in an island because of a "canine flu." Fed up with their isolated existence, five dogs embark on an adventure with a young boy in search of his missing dog. The movie features the voice talents of Bryan Cranston, Edward Norton, Bill Murray, Jeff Goldblum, Scarlett Johansson, Greta Gerwig, Ken Watanabe, Yoko Ono, and Tilda Swinton.
Release date: April
Avengers: Infinity War

Marvel's biggest superhero mash-up yet combines the epic casts of the Avengers and the Guardians of the Galaxy as they battle the threat of Thanos (Josh Brolin). Chris Evans, Robert Downey Jr., Mark Ruffalo, Chris Hemsworth, Tom Hiddlestone, Chris Pratt, Sebastian Stan, Scarlett Johansson, Benedict Cumberbatch, Zoe Saldana, Tom Holland, Bradley Cooper, Dave Bautista, Paul Rudd, Chadwick Boseman, and more all reprise their heroic roles.
Release date: May
Deadpool 2

Ryan Reynolds' hilariously foul-mouthed mercenary is back to crack witty jokes and break the fourth wall. Not much is known about the plots as of writing, but we do know that Morena Baccarin and TJ Miller are slated to return, alongside new faces like Josh Brolin as Cable and Atlanta's Zazie Beets as Domino.
Release date: May
Solo: A Star Wars Story

The pressure is on for the Star Wars franchise as it continues to expand its universe with more standalone stories. The embattled Han Solo origin story has had its share of setbacks, after initial directors Phil Lord and Christopher Miller (The LEGO Movie) left after "creative differences" with Lucasfilm. Now helmed by Ron Howard, the adventures of a young Han Solo (Alden Ehrenreich) is officially a go, alongside Donald Glover (as young Lando Calrissian), Woody Harrelson, Emilia Clarke, and Paul Bettany.
Release date: June
The Incredibles 2

The long-waited follow-up to the 2004 Pixar hit is finally here! Writer and director Brad Bird returns to helm the sequel where the Parr family struggles to balance normalcy with saving the world and discovering Jack-Jack's hidden powers. Our inner kids ca't wait!
Release date: June
Ocean's 8

The internet collectively rejoiced when the first trailer of the all-female spinoff-slash-reboot of the successful Ocean's Eleven franchise was unveiled. Danny Ocean's estranged sister, Debbie (Sandra Bullock) recruits a colorful group of criminals (Cate Blanchett, Anne Hathaway, Helena Bonham Carter, Mindy Kaling, Sarah Paulson, and Rihanna) to pull off the heist of the century: Robbing New York's star-studded Met Gala.
Release date: June
Jurassic World: Fallen Kingdom

The fifth installment of the Jurassic Park franchise sees the return of Chris Pratt, Bryce Dallas Howard, and Jeff Goldblum as they attempt to rescue Isla Nubar's remaining dinosaurs from a catastrophic volcanic eruption.
Release date: July
Ant-Man and the Wasp

Set after the events of Captain America: Civil War, Scott Lang (Paul Rudd) finds himself struggling to balance his life as Ant-Man and his responsibilities as a father. Meanwhile, a new threat looms and must now team up with Hope van Dym (Evangeline Lilly) as she discovers her powers as Wasp.
Release date: July
Mamma Mia! Here We Go Again

Taking place after 2008's Mamma Mia, the new sequel has a pregnant Sophie (Amanda Seyfried) manning the tavern. She also learns more about her mother, Donna's (Meryl Streep), own struggle of pregnancy and raising a daughter on her own. The original cast, including Julie Walters, Christine Baranski, Pierce Brosnan, Colin Firth, and Stellan Skargard, all reprise their roles, with Lily James playing a younger Donna.
Release date: August
Crazy Rich Asians

The hotly anticipated adaptation of Kevin Kwan's best selling novel is finally hitting the silver screen! Leading the all-Asian cast is Fresh Off the Boat's Constance Wu as Rachel Chu, who learns that her boyfriend (Henry Golding) is actually from one of the wealthiest families in Singapore. The film also stars Michelle Yeoh, Chris Pang, Gemma Chan, Harry Shum Jr., Awkwafina, and more.
Release date: October
Venom

As of writing, not much is known about this R-rated Spider-Man spinoff, though we do know that it stars Tom Hardy in the titular role alongside Oscar winner Michelle Williams. Because of conflicting reports, it's still unlcear whether Venom is a solely Sony project or will share the current Spider-Man universe in Marvel. Riz Ahmed, Jenny Slate, and Reid Scott are also rumored to be part of the movie.
Release date: November
X-Men: Dark Phoenix

Now the 13th film in the massive X-Men franchise, this new flick sees the return of your favorite mutants (including Michael Fassbender, James McAvoy, Jennifer Lawrence, and Nicholas Hoult) as they try to control Jean Grey's (Sophie Turner) unpredictable powers. Meanwhile, a new villain (Jessica Chastain) seeks to use Jean's power for her own malevolent plans.
Release date: November
Fantastic Beast: The Crimes of Grindelwald

In Newt Scamander's (Eddie Redmayne) latest adventure n 1920s Paris, he must join forces with Albus Dumbledore (Jude Law) to face the growing threat of the evil Gellert Grindelwald (Johnny Depp). The movie is helmed by long-time Harry Potter director David Yates, with a screenplay penned by J.K. Rowling.
Release date: December
Aquaman

After making a splash in the 2017's Justice League, Aquaman (Jason Momoa) faces the truth about his heritage as the ruler of Atlantis, all while trying to prevent his people who are bent on invading the surface world. Directed by James Wan, the standalone story also stars Amber Heard, Patrick Wilson, Nicole Kidman, and Willem Dafoe.

Are you one of the Millions Marvel Cinematic Universe fanatics like me that can't wait to watch their upcoming 1st part of the Trilogy movie Avengers: Infinity War? Did you watched already their 1st Movie trailer? How many Marvel Cinematic Universe you already watched? Who's who the recent holders of the powerful Infinity Stones in the previous Marvel Cinematic Universe movies?
Very easy to understand the story of this movie if you followed and watched all (or some) of the Marvel Cinematic Universe movies or if you're a Marvel Heroes Big fan right but how about other peoples that don't really know the Marvel and didn't watch yet any previous Marvel Cinematic movies. How they will understand and catch up to this latest Marvel Cinematic movie franchise?
Worry no more, with these reasons I made a researched and put it in one article the summary of the entire Marvel Cinematic Universe movies that linked or connected to the Infinity Stones for everybody's to catch up the real story and score about this upcoming trilogy movies Avengers – Infinity War.
Infinity Stones
The Infinity Stones are significant in the Marvel Cinematic Universe, playing important roles in several films. Director James Gunn created the backstory for the Stones in the film Guardians of the Galaxy, where the Collector explains they are six singularities that existed before the Big Bang, that were compressed into the Stones after the universe began.
Each Gem is shaped like a small oval. Each Gem is named after, and represents, a different characteristic of existence, and possessing any single Gem grants the user the ability to command whatever aspect of existence the Gem represents. The Gems are indestructible but not immutable. On two occasions, one or more of the Gems have appeared in the form of deep pink spheres that are several feet in diameter. On other occasions, the Gems have appeared in their small oval shape but with different coloring (i.e. the Soul Gem being red colored when worn by the Gardener). In the Ultraverse, after merging into their original form of Nemesis, the Gems were again separated after a battle with Ultraforce and the Avengers.
The six Infinity Gems include:
| Name | Color | Powers and capabilities | Known owners |
| --- | --- | --- | --- |
| Soul | Green | Allows the user to steal, control, manipulate, and alter living and dead souls. The Soul Gem is also the gateway to an idyllic pocket universe. At full potential, the Soul Gem grants the user control over all life in the universe. | High Evolutionary; Adam Warlock; Gardener; In-Betweener; Thanos; Nebula; Count Abyss; Magus; Rune; Odeni; Gemini; Loki; Syphonn; Galactus; Doctor Strange |
| Time | Orange | Allows the user to see into the past and the future; stop, slow down, speed up or reverse the flow of time; time travel; change the past and the future; age and de-age beings; and trap people or entire universes in unending loops of time. At full potential, the Time Gem grants the user omniscience and total control over the past, present and future. | Gardener; Thanos; Nebula; Adam Warlock; Odeni; Doctor Strange; Maxam; Magus; Rune; Hardcase; Loki; Galactus; Namor; Thor; Mister Fantastic; Iron Man; Black Widow |
| Space | Purple | Allows the user to exist in any location; move any object anywhere throughout reality; warp or rearrange space; teleport themselves and others any place the user can imagine; increase their speed; and alter the distance between objects contrary to the laws of physics. At full potential, the Space Gem grants the user omnipresence. | Runner; Thanos; Nebula; Adam Warlock; Pip the Troll; Magus; Rune; Loki; Galactus; Iron Man; Hood; Odeni; Namor; Black Panther; Black Widow |
| Mind | Blue | Allows the user to enhance their mental and psionic abilities and access the thoughts and dreams of other beings. When backed by the Power Gem, the Mind Gem can access all minds in existence simultaneously. The Mind Gem is also the manifestation of the universal subconscious. | Grandmaster; Thanos; Nebula; Adam Warlock; Moondragon; Magus; Rune; Primevil; Loki; Galactus; Professor X; Odeni; Hood; Ms. Marvel; Beast; Black Widow; Wolverine |
| Reality | Yellow | Allows the user to fulfill their wishes, even if the wish is in direct contradiction with scientific laws, and do things that would normally be impossible; alter reality on a universal scale; and create any type of alternate reality the user wishes. | Stranger; Collector; Thanos; Nebula; Adam Warlock; Rune; Night Man; Loki; Galactus; Black Bolt; Hood; Odeni; Iron Man; Black Widow; Vision |
| Power | Red | Allows the user to enhance their physical strength and durability; access and manipulate all forms of energy; and boost the effects of the other five Gems. At full potential, the Power Gem grants the user omnipotence. | Champion of the Universe; Thanos; Nebula; Adam Warlock; Drax the Destroyer; Thor; Magus; Rune; Lord Pumpkin; Loki; Galactus; She-Hulk; Titania; Mister Fantastic; Odeni; Hood; Red Hulk; Xiambor; Namor; The Juggernaut |
In order of introduction. they are:
SPACE STONE (Blue)
Housed in the Tesseract, it first appears briefly in the Thor post-credits scene. In Captain America: The First Avenger, it is used by the Red Skull to power weaponry developed by Hydra, and in The Avengers it is shown to be capable of generating wormholes, which Loki uses to transport the Chitauri to New York City in an attempt to conquer Earth. After the Avengers repel the invasion, it is returned to Asgard for safekeeping. In November 2013, producer Kevin Feige confirmed that the Tesseract was the Space Stone.
MIND STONE (Yellow)
In The Avengers, Thanos gives Loki a scepter that allows him to control people's minds and to project energy. The scepter falls into the hands of Hydra leader Baron Wolfgang von Strucker, who is shown in the mid-credits scene of Captain America: The Winter Soldier to have been using it to experiment on humans. The only surviving subjects of those experiments are Quicksilver and Scarlet Witch, in whom superhuman abilities were unlocked. In Avengers: Age of Ultron, the scepter is revealed to contain the Mind Stone, and has an artificial intelligence that grants sentience to the computer program Ultron, who then incorporates the stone into his "Vision", an android. The Mind Stone can also enhance the user's intelligence, grants the user immense knowledge, and can create new life.
REALITY STONE (Red)
Formed by the Dark Elf Malekith into a fluid-like weapon called the Aether, it is said to be able to destroy the Nine Realms and return the universe to its pre-Big Bang state. The Asgardians entrust the Aether to the Collector at the end of Thor: The Dark World to separate it from the Tesseract, as they consider it unwise to have multiple Stones close together. The Aether, when bonded with a host, can turn anything into dark matter, and is capable sucking the life force out of humans and other mortals.
POWER STONE (Purple)
The Power Stone is contained within an orb that Ronan the Accuser seeks to find for Thanos in Guardians of the Galaxy. Direct contact with the Power Stone will result in the holder being vaporized. It is capable of destroying entire civilizations, and Ronan tries to use it to destroy the planet Xandar. The Guardians of the Galaxy stop him and entrust the stone to the Nova Corps for safekeeping.

TIME STONE (Green)
The Time Stone was encased in the Eye of Agamotto by Earth's first sorcerer, Agamotto. A Master of the Mystic Arts can use the Stone to alter and manipulate time. Thousands of years later, in Doctor Strange, Dr. Stephen Strange learns to use the Eye and uses it to save the Earth from Dormammu by threatening to trap the demon in a time loop until he abandons his plans for Earth. The Masters of the Mystic Arts retain possession of the Eye in their secret compound Kamar-Taj in Kathmandu, Nepal.

SOUL STONE (Orange)
The Soul Stone is shown in Guardians of the Galaxy to be orange. Feige stated that it would be seen "sometime in Phase Three, for sure. There's a gauntlet that needs to be filled.
A right-handed gauntlet appears in the film Thor, where it is stored in Odin's vault; this gauntlet was later revealed to be a fake in Thor: Ragnarok. In the mid-credits scene of Avengers: Age of Ultron, Thanos is seen wearing a left-handed gauntlet.
A Conde Nast Traveler survey that asked some of the world's most affluent and worldly globetrotters to name their favorite cities has crowned Tokyo the world's best city of 2017.
While some cities can leave their visitors disheartened, deceived and heavy with disappointment, others leave their visitors inspired and exhilarated — consistently.
In the 2017 edition of CN Traveler's Readers' Choice Awards, the city that never disappoints is Tokyo, where neon-lit skyscrapers co-exist with temples, shrines and ancient forests.
With more Michelin stars than any other destination in the world, Tokyo is also a food lover's paradise.
Just ask Anthony Bourdain, host of CNN's "Parts Unknown," who has circumnavigated the globe over the years and has repeatedly cited Tokyo as one of his all-time favorite cities.
It's been a banner week for the Japanese capital, as an Economist report from their Intelligence Unit likewise named Tokyo the world's safest city for 2017.
Meanwhile, after Tokyo, Vienna, Austria and Kyoto, Japan round out the CN Traveler podium.
Overall, the list of best cities in the world is dominated by Europe, which take up six of the top 10 spots.
While the US is conspicuously absent, Vancouver is the highest-ranked North America at No. 8.
More than 300,000 readers cast their votes in categories like the best hotels, resorts, cruise lines, islands and airlines.
Here are some of the winners:
Top Island in the World: Boracay, Philippines
Best Cities in the World
1. Tokyo, Japan
2. Vienna, Austria
3. Kyoto, Japan
4. Barcelona, Spain
5. Paris, France
6. Sydney, Australia
7. Madrid, Spain
8. Vancouver, B.C., Canada
9. Rome, Italy
10. Munich, Germany
Top Large and Small US Cities: Chicago for the first time ever and Charleston, S.C., for the seventh year in a row
Top Hotel in the US: Faena Hotel Miami Beach
Top Hotel in Europe: La Reserve Paris Hotel and Spa
Top Hotel in South America: Fasano, Sao Paulo
Top Airline in the World: Air New Zealand
Top U.S. Airline: Virgin America
Top Airport in the World: Singapore (SIN)
Top Large Cruise Line: Disney Cruise Line
Top Midsize Cruise Line: Crystal Cruises
Top Small Cruise Line: Seabourn Cruise Line
Top River Cruise Line: Viking River Cruises
Published by Khatrina Bonagua | FHM Philippines – October 11, 2017
Admit it: the "Active minutes ago" Facebook feature is annoying AF.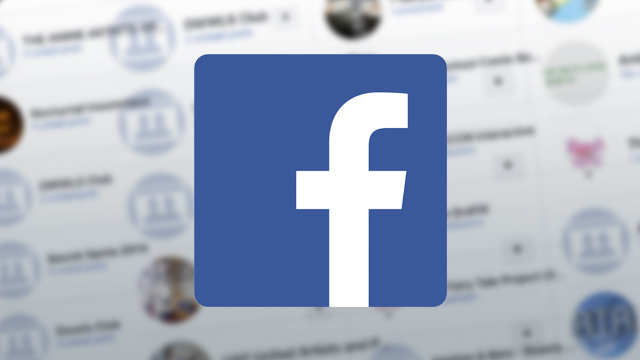 Sometimes, you just want to lurk on the News Feed and not announce to the world that you're online. The fastest solution is to just go permanently offline on your Facebook Messenger, but really, this option can be a little inaccurate at times. Your contacts might be getting the impression you are online and ignoring them, when actually, you're not.
If you wish to really hide your online state and keep your "last active" time from appearing to your contact list, here are some things that you can do.
Deactivate the "If I'm online" option on desktop
1) Open your Facebook account through desktop.
2) Go to "Settings" tab.
3) Select "Apps" tab.
4) Select the "Edit" option for "Apps Others Use."
5) Uncheck the "If I'm online" option.
Deactivate the "Active" option on mobile
1) Open the Messenger App on mobile.
2) Go to the "People" tab.
3) Select "Active" tab.
4) Disable the toggle button next to your name.
Deactivate the "Facebook chat" option on mobile 
1) Open your Facebook account on mobile.
2) Go to "App Settings"tab.
3) Disable the toggle button next to "Facebook chat."
Deactivate the "If I'm online" option on mobile
1) Open your Facebook account on mobile.
2) Go to "Account Settings" tab.
3) Select "Apps" tab.
4) Click "Apps other use" tab.
5) Uncheck the "If I'm online" option.
Sourced Rappler  | March 29th 2015
"Safety must start from homes" .
MANILA, Philippines – Is the Philippines ready for a big earthquake?
With the country surrounded by various active faults and trenches, earthquakes – whether weak or strong – are expected to occur. (READ: Strongest earthquakes in the Philippines)
In fact, a 2004 study conducted by Philippine Institute of Volcanology and Seismology (Phivolcs), the Metropolitan Manila Earthquake Impact Reduction Study (MMEIRS) found out that a magnitude 7.2 earthquake could destroy 40% of the buildings and could kill about 30,000 – 40,000 people in Metro Manila – the country's business hub and where government agencies are located.
While schools and offices in different parts of the country conduct earthquake drills regularly, these are focused on what the public and the government should do during and after an earthquake. (WATCH: LIVE: #OplanPagyanig: National Earthquake Drill)
But what are the ways to prepare for it?
On Thursday, March 26, MovePH, Rappler's civic engagement arm, held a #ZeroCasualty conversation on Facebook to discuss earthquake preparedness and safety with guests from Phivolcs and Red Cross.
In a country prone to geological hazards, Phivolcs stressed the importance of preparedness, which should start within the family.
"Safety must start from homes. A family should discuss and have a plan as to what they should do in case of an earthquake," the agency said.
Here are some ways on how families can be prepared for the "big one."
Know the earthquake hazards in the area
Be conscious of the structural integrity of the house
Set up furniture and appliances in a way that they will not topple when there is a strong ground shaking
Prepare emergency bag/kit for each member of the family
Below is a Phivolcs infographic on what to do before, during and after an earthquake strikes
While earthquakes in general, cannot really be predicted, the risks it poses can be reduced by avoidance through proper planning, according to Phivolcs.