Others
now browsing by category
Article post about any topics
A Conde Nast Traveler survey that asked some of the world's most affluent and worldly globetrotters to name their favorite cities has crowned Tokyo the world's best city of 2017.
While some cities can leave their visitors disheartened, deceived and heavy with disappointment, others leave their visitors inspired and exhilarated — consistently.
In the 2017 edition of CN Traveler's Readers' Choice Awards, the city that never disappoints is Tokyo, where neon-lit skyscrapers co-exist with temples, shrines and ancient forests.
With more Michelin stars than any other destination in the world, Tokyo is also a food lover's paradise.
Just ask Anthony Bourdain, host of CNN's "Parts Unknown," who has circumnavigated the globe over the years and has repeatedly cited Tokyo as one of his all-time favorite cities.
It's been a banner week for the Japanese capital, as an Economist report from their Intelligence Unit likewise named Tokyo the world's safest city for 2017.
Meanwhile, after Tokyo, Vienna, Austria and Kyoto, Japan round out the CN Traveler podium.
Overall, the list of best cities in the world is dominated by Europe, which take up six of the top 10 spots.
While the US is conspicuously absent, Vancouver is the highest-ranked North America at No. 8.
More than 300,000 readers cast their votes in categories like the best hotels, resorts, cruise lines, islands and airlines.
Here are some of the winners:
Top Island in the World: Boracay, Philippines
Best Cities in the World
1. Tokyo, Japan
2. Vienna, Austria
3. Kyoto, Japan
4. Barcelona, Spain
5. Paris, France
6. Sydney, Australia
7. Madrid, Spain
8. Vancouver, B.C., Canada
9. Rome, Italy
10. Munich, Germany
Top Large and Small US Cities: Chicago for the first time ever and Charleston, S.C., for the seventh year in a row
Top Hotel in the US: Faena Hotel Miami Beach
Top Hotel in Europe: La Reserve Paris Hotel and Spa
Top Hotel in South America: Fasano, Sao Paulo
Top Airline in the World: Air New Zealand
Top U.S. Airline: Virgin America
Top Airport in the World: Singapore (SIN)
Top Large Cruise Line: Disney Cruise Line
Top Midsize Cruise Line: Crystal Cruises
Top Small Cruise Line: Seabourn Cruise Line
Top River Cruise Line: Viking River Cruises
Published by Khatrina Bonagua | FHM Philippines – October 11, 2017
Admit it: the "Active minutes ago" Facebook feature is annoying AF.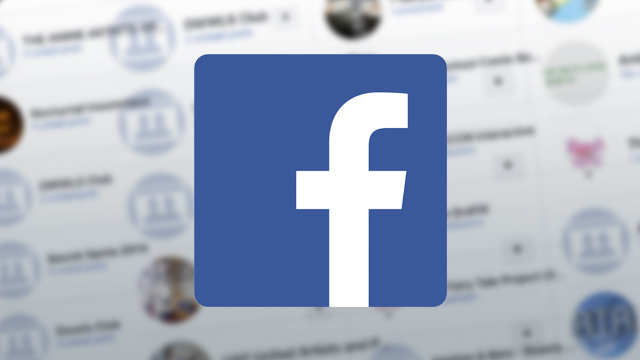 Sometimes, you just want to lurk on the News Feed and not announce to the world that you're online. The fastest solution is to just go permanently offline on your Facebook Messenger, but really, this option can be a little inaccurate at times. Your contacts might be getting the impression you are online and ignoring them, when actually, you're not.
If you wish to really hide your online state and keep your "last active" time from appearing to your contact list, here are some things that you can do.
Deactivate the "If I'm online" option on desktop
1) Open your Facebook account through desktop.
2) Go to "Settings" tab.
3) Select "Apps" tab.
4) Select the "Edit" option for "Apps Others Use."
5) Uncheck the "If I'm online" option.
Deactivate the "Active" option on mobile
1) Open the Messenger App on mobile.
2) Go to the "People" tab.
3) Select "Active" tab.
4) Disable the toggle button next to your name.
Deactivate the "Facebook chat" option on mobile 
1) Open your Facebook account on mobile.
2) Go to "App Settings"tab.
3) Disable the toggle button next to "Facebook chat."
Deactivate the "If I'm online" option on mobile
1) Open your Facebook account on mobile.
2) Go to "Account Settings" tab.
3) Select "Apps" tab.
4) Click "Apps other use" tab.
5) Uncheck the "If I'm online" option.
Sourced Rappler  | March 29th 2015
"Safety must start from homes" .
MANILA, Philippines – Is the Philippines ready for a big earthquake?
With the country surrounded by various active faults and trenches, earthquakes – whether weak or strong – are expected to occur. (READ: Strongest earthquakes in the Philippines)
In fact, a 2004 study conducted by Philippine Institute of Volcanology and Seismology (Phivolcs), the Metropolitan Manila Earthquake Impact Reduction Study (MMEIRS) found out that a magnitude 7.2 earthquake could destroy 40% of the buildings and could kill about 30,000 – 40,000 people in Metro Manila – the country's business hub and where government agencies are located.
While schools and offices in different parts of the country conduct earthquake drills regularly, these are focused on what the public and the government should do during and after an earthquake. (WATCH: LIVE: #OplanPagyanig: National Earthquake Drill)
But what are the ways to prepare for it?
On Thursday, March 26, MovePH, Rappler's civic engagement arm, held a #ZeroCasualty conversation on Facebook to discuss earthquake preparedness and safety with guests from Phivolcs and Red Cross.
In a country prone to geological hazards, Phivolcs stressed the importance of preparedness, which should start within the family.
"Safety must start from homes. A family should discuss and have a plan as to what they should do in case of an earthquake," the agency said.
Here are some ways on how families can be prepared for the "big one."
Know the earthquake hazards in the area
Be conscious of the structural integrity of the house
Set up furniture and appliances in a way that they will not topple when there is a strong ground shaking
Prepare emergency bag/kit for each member of the family
Below is a Phivolcs infographic on what to do before, during and after an earthquake strikes
While earthquakes in general, cannot really be predicted, the risks it poses can be reduced by avoidance through proper planning, according to Phivolcs.
Nearing 40 and have nothing yet to speak of? Put your finances in order—now

Twenty-somethings have the time and strength but not enough money to buy and do things they want. Retirees can have enough money, but have the least time and strength.
Thus they say "life begins at 40." It is true in a sense that most people should be stable, ideally, in all aspects of their life when they turn 40—the "prime" stage in a person's life.
It is when you are 40 when you can do and be in your greatest potential—and at least, have already achieved the following:
1. Property
When you reach 40, society expects you to be living on your own and having a family. If you get married at around 25, the first thing that you should consider before or right after your wedding is acquiring your own home. If you availed a home loan, you should be fully paid or nearing it by today.
2. Good credit score
Your life will be stressful when you are still paying debt at 40. Considering that as you age, more responsibilities are coming your way—wedding bills, birth, education, emergency fund, and so on. If you do not pay your debts early on, it will be harder for you to pay for it as you go along with your life.
3. Stable cash flow
By the time you're 40, you should not be in a situation wherein you are clueless on where to get money for what. You should have the budget for everything and it is clear to you where will you get it. Proper financial management takes time and discipline to master, and by this time, you should have mastered it after years.
4. Investment
Following stable cash flow is your financial ability to invest. Investing is great because you let your money work for you instead of putting it in your bank, which only earns little in interest. Stocks, mutual fund, and bonds are some investment options available.
5. Insurance
Life is unpredictable. You get sick, you get hospitalized, and you die.  You do not want to stress yourself further on collecting money for such unfortunate incidents. If you are insured, you can save time and money while saving you from unnecessary stress.
6. Retirement fund
The misconception about retirement fund is that you should have it when you are old. But there is a difference when you want it that way or you really need to work as long as you have the strength to do so. If you build your retirement fund early, you will have that freedom to stop when you want to.
Do not wait until you are 40 before considering to prepare for these things. While you still have the time, strength, and opportunity to work on building the life you want for you and your loved ones, maximize what you have today so you will have a comfortable life after 40 and beyond. – Rappler.com
By Zoe Ruderman | Cosmopolitan – Mon, 14 Jan 2013
Jennifer Lawrence is now a household name after she accepted the lead role in The Hunger Games movies, based on the best-selling novels by Suzanne Collins. But, even though she knew playing tough-girl Katniss Everdeen would make her career, Jennifer recently confessed that she waited for three days to accept the role because she was stressed about how it would change her life.
Like Jennifer, we all have to make tough decisions. Sure, they might not involve accepting an offer to star in a sure-to-be blockbuster movie, but making any big big move is freaky. Follow these expert tips to guarantee the next decision you make will be the best one for you.
1. Go with Your Gut
A study found that when making simple choices (like what cereal to buy), it pays to be rational. But when it comes to bigger ones (like which job to take), you're better off listening to your instincts. That's not to say you should buy a car on a whim, but if you have weighed the pros and cons and still can't reach a conclusion, let your snap judgment be the tiebreaker and go with what just feels right.
2. Put Down the Mojito
There's a reason Google Mail Goggles was invented: Cocktails make it easier to act. Although one drink can relax you while you're agonizing over a choice, more than that can cloud your judgment.
3. Sleep on It…but Just for One Night
Researchers say unconscious deliberation (i.e., getting shut-eye) can help you analyze your options and come to a conclusion, which is why people will often tell you to sleep on it. However, belaboring a decision for too long means you aren't comfortable with any of the choices you have before you and you need to consider alternatives.
4. Get into a Stress-Free State
Go for a haircut right after you are laid off and you could wind up looking less than amazing. The reason being, we tend to act rashly when we're nervous or upset. Research suggests that anxiety not only makes it more difficult to settle on something but also actually makes you more likely to come to the wrong conclusion. So if you're fighting with your boyfriend while choosing between two apartments, try to resolve the disagreement quickly so you can make a more clearheaded resolution. And since one study found that stress has a residual effect, wait a few days after you've kissed and made up before forking over your security deposit.

5. Talk It Over with a Select Few

Chatting about your predicament with close friends, your mom, or whomever you trust to give an honest opinion is a good idea. Hashing out your options allows you to further process the decision, and hearing others' perspectives (whether you agree with them or not) can help you arrive at a more informed – and better – conclusion.
6. But Avoid Discussing It with Everyone
So you know that running your decision past a few key people in your life is smart. But it's best to keep your hairstylist, trainer, and barista out of it. Soliciting too many opinions – especially from people who don't know you that well – can leave you with lots of conflicting (not to mention bad) advice. Before seeking someone's opinion, ask yourself if the person is really in a position to know what's best for you. If the answer is no, keep it to yourself.
7. Consider the Long-Term Consequences

Some decisions make short-term sense but in the long run can be disastrous. For example, telling your guy you cheated on him once three years ago may relieve your guilt, but it will probably cause him to break up with you. Similarly, doing things like sitting in the sun or having unprotected sex often can feel right in the moment, but these toxic behaviors have serious health ramifications.
A good rule of thumb: Play out each possible scenario in your mind…and consider the outcome (on your health, on a friend's or boyfriend's feelings, on your credit-card bill – whatever) before making a controversial move.
8. Don't Leave It Up to Chance
It can be dangerous to make a major, life-changing choice based on what your horoscope instructs you to do. While it's definitely fun to let these things influence small decisions (which dress to wear on a date, if you should ask out a guy), the bigger stuff (dumping your boyfriend, moving across the country) should not be left up to the stars.
9. Blow Off Bullies Who Are Pressuring You
When grappling with a decision, it can be easy to be swayed in one direction by someone who has self-serving motives – whether it's a salesperson talking you into buying a pair of shoes you can't afford or your parents being all up in your grill about going to a particular grad school. Distance yourself from the person or people pressuring you while you sort out your thoughts. And if that's not possible, pretend you're advising a friend on the matter, which will help you act more logically and guilt-free.
10. Remember That You Can't Always Use the Past to Predict the Future

Especially when you're making a choice that will seriously affect your bank account or lifestyle, it's important not to rely simply on experience. In our rapidly changing world, experts recommend assessing each new opportunity with a fresh mind-set. What might have been a shrewd move a few years ago – like buying a house or leaving your 9-to-5 gig to start up your own business – could wreak havoc on your life today.

Riding on two wheels is one of the greatest adventures of life to enjoy in. When done properly, bike riding is the most phenomenal experience of your life filled with enjoyment and satisfaction. Still, to do it properly you have to pay attention to safety and equipment, especially best motorcycle helmets. My father always emphasized that safety comes first but I kept on ignoring his voice like most teens, and one day I've had an accident. My bike was totally smashed after hitting the car; luckily I got no major injury and recovered soon.
Lying on the hospital bed, I realized the gravity of driving hazards and threat of a road accident. Since then I have been preparing and protecting myself to avoid any such calamity. You also need to understand that no matter what kind of rider you are, novice or experienced, you are prone to accidents.
Whenever you need to purchase a motorcycle helmet, put comfort, convenience and safety first.
How To Choose The Right Size?
If you are riding a motorcycle, there is one thing that you will definitely need – a helmet. Depending on where you are living, its use is mandated by law. More importantly, it is important for your safety as it will prevent serious head injuries in the event of a crash. With this, it is important to choose one carefully. Among others, one of the most critical considerations would be its size. In this case, keep on reading and we will provide you with some tips on how to choose the right size of motorcycle helmet.
1. Get your Measurement
The first thing that you have to do is to get a measurement of your head. You can do it at home before you start looking for the right helmet. Use a tape measure and wrap it around the head, specifically the forehead. The measurement will be indicative of the circumference of your head. Generally speaking, the following are the sizes corresponding specific measurements:
2. Try It On
When it comes to choosing a helmet that comes with the right size, another important thing that you should be doing is to try it on. Keep in mind that different manufacturers will most probably have different sizes. It would be best if you can go to an actual store and have the helmet fitted. Do not fit just one helmet or one brand. Try as many as possible to find one that will be best fitted for your head.
Once you are already wearing the helmet, secure the chin straps. Make sure that you can be able to place two fingers comfortably and this should be the space between the strap and your jaw. Fortunately, many helmets have adjustable chin straps, allowing you to configure the fit as needed.
3. Consider Your Head Shape
Your face can be long, narrow, round, or oval. This is important to determine so that you will be able to find a helmet that can offer the highest level of protection. More often than not, looking at the exterior of the helmet is not enough. Keep in mind that there is a padding inside the helmet, which can affect its size, depending on how thick it could possibly be.
4. Rotate the Helmet In Your Head
You should also rotate the helmet.Once it is already worn turn it left and right. When it is too loose, this is an indication that you have chosen the wrong size. You must be able to feel the pressure points to be guaranteed that it will deliver a snag fit. If it can freely rotate on your head, it will not be capable of delivering the protection that you need.
5. Wear It For a Few Minutes
Before you finally decide that it is indeed the right choice for you, it is important to have it worn for a few minutes. The most important thing is that you are comfortable with the helmet. If you feel uncomfortable after a few minutes, try another one. It will be hard for you to concentrate riding your motorcycle when you are wearing a helmet that is annoying. If it is too tight, it could apply too much pressure on your face, and in the end, can be painful.
Infographic – How to Choose the Right Size Motorcycle Helmet?
Attention while Using a Motorcycle Helmet
A motorcycle helmet is the most useful safety gear that prevents injuries. In an uncontrolled environment, it is near to impossible to avoid a crash or prevent the impact. But,if you have a helmet securely attached to your head, you can have fair chances to minimize or even prevent severe head or brain injury. While using a helmet, you need to be extra attentive and always take the things mentioned blow into consideration.
Keep your helmet clean and well maintained.
Ensure the proper working of the chin strap. It must not be loosened.
Ensure that your helmet is perfectly fits your head.
Do not forget to close the straps or else it will be totally useless.
Keep checking for the tiny inner cracks.
Get your damaged helmet replaced immediately.
Do not take your helmet off while you are on the bike.
Make sure that ventilation system is seamlessly functional.Keep the helmet out of children's reach and at a safe place. Heavy helmets can hurt little kids.
Conclusion
Today, a lot of motorcycle helmets from different brands are available on the market. Therefore, it is not a straightforward job to select the most suitable one, in line with your needs, safety and budget. Models to sizes, features, accessories and additional functions usually make it more complicated for the buyers, especially the ones who are about to purchase a motorcycle helmet for the first time.
No matter which bike you use or what kind of a rider you are, the general rule to follow while picking the best motorcycle helmet is the protection it can provide. Always try to opt for the quality safety features regardless if it entails paying a little extra for it. Do not forget that your life and safety do not have any price tag. It is simply priceless, so, at all times, get a hold on the best for your money.
Related Article: Top Best Motorcycle Helmet Reviews for You and Ultimate Buying Guide 2017
By Yahoo! Special Projects

Here's your shopping guide for that last mad dash around the mall before Christmas eve.
We know how stressful it can be picking Christmas gifts for your loved ones. You don't need the added stress when you dive head-on into the mall crowds. So we've decided to help you out with this gift guide for everyone you basically need to buy gifts for. Check it out and see if our suggestions fit your family and friends.
For Dad: Cozy PJ's.
Hit your dad with a bit of humor and get him some pajamas in an outrageous print: tropical birds, cute puppies, animal print.
How about this: Pajamas, P429.75
For Mom: A stylish eco bag.
Make sure that when your mom hits the mall, she stays earth-friendly with your thoughtful gift.
How about this: Eco-bag, P129.75
For Ate: Nail polish in her favorite colors.
Does she like it glittery? Does she like neon? Give her a small basket of her faves, complete with all the other things she'll need for a nice manicure: nail polish remover, cotton balls, cuticle trimmer, nail file.
How about this: A bottle of nail polish, P24.75; a bag of cotton balls, P29.75; nail polish remover, P12.75; nail file, P39.50 for a set of 6; cuticle trimmer, P29.75
For Kuya: Cool headphones.
This is a win-win gift: it will make your older brother happy and, at the same time, you won't have to listen to his kind of music ever again.
How about this: Headphones, P249.75
For Bunso: For girls, any stuffed doll.
In the age of voluptuous Barbies, heavily made-up Bratz dolls, and scary-as-heck Monster High dolls, a back-to-basics stuffed doll that's actually huggable is a great idea!
How about this: A stuffed doll, P349.75
For Bunso: For boys, a ukulele.
Playing a musical instrument is good for the mind and soul; and it will give your brother a precious break from the gadgets he probably uses a lot.
How about this: Small wooden ukelele, P175.75
For Lolo: A pair of soft bedroom slippers.
If your lolo likes to spend his time at home reading the newspaper, relaxing on the couch in front of the TV, or playing with his grandkids, he'll love soft slippers that'll keep his feet warm and comfy.
How about this: Fuzzy bedroom slippers, P150.75
For Lola: A chic handbag.
Have you ever seen your lola leave the house in an outfit that wasn't coordinated from head to toe? Probably not. Show her that you appreciate how she's still the bomb by giving her a stylish handbag to use for her ladies' lunches.
How about this: Faux leather handbag, P499.75
For your in-laws: Soft robes.
They are the reason why you're incredibly happy this season. So show them your love and gratitude with soft robes they can lounge in at home.
How about this: Terry-cloth robe, P365.75
For your best friend: Microwave popcorn, with a promise of a movie-marathon night.
This one is tough. Picking just one thing to give someone you know inside and out takes a lot of deliberation. Why don't you get him or her something you can do together. (After all, you're each other's better half, right?) Movie marathon, anyone?
How about this: Microwave popcorn, P131.75 for a pack of 3
For your officemate: A coffee mug, with coffee beans.
Nothing binds you together more than mealtimes do. At breaks, you gossip in the pantry; and you eat lunch together. He or she would probably appreciate a coffee mug; more so if you include a bag of coffee beans.
How about this: Ceramic mug, P99.75
MANILA, Philippines – If you are a graduate from one of the top 10 universities in the country, you have higher chance of getting hired, according to the recent survey from Jobstreet.com.
In the study conducted from February 22 to March 6, 2016, it reveals that same top schools in 2015 report emerged on the list.
A total of 550 employers have been asked, and it shows that 8 out of 10 companies are also willing to hire fresh graduates.
The Polytechnic University of the Philippines (PUP) topped the 2016 rankings with 45-percent of companies said they will hire graduates of this institution. PUP, a big game-changer in the list of universities overtakes the Big Four consists of University of the Philippines (UP), University of Santo Tomas (UST), De La Salle University (DLSU) and Ateneo de Manila University (ADMU).
Here are the Top 10 Universities in the Philippines that lead 2016 Jobstreet Survey of Schools that Matter to Employers (% who prefer):
1. Polytechnic University of the Philippines: 45%
2. University of Santo Tomas: 31%
3. Ateneo de Manila University and University of the Philippines: 29%
4. Pamantasan ng Lungsod ng Maynila: 27%
5. Far Eastern University: 26%
6. De La Salle University: 25%
7. Technological Institute of the Philippines: 24%
8. Mapua Institute of Technology:22%
9. University of the East: 20%
10. Adamson University: 17%
UP which ranked first last year is now on third spot, tied with ADMU. UST maintained its position on second place.
Though 6 out of 10 firms said they will hire based on school preference, graduates of other institutions should still be confident about landing a job.
"Dapat huwag mabahala ang mga estudyante kasi kahit may preference ang mga companies, kahit hindi ka galing sa ganoong school, may assurance ka na as long as you're qualified, 9 out of 10 companies will still hire you and disregard their preferred school," Yoda Buyco, regional marketing manager of Seek Asia said.
Prenella | PNGS Inc. – Tue, 26 Apr 2016
As Head Coach of your team what will you do? Sure 2 or gamble to 3 pts?
I'm a simple and ordinary person only that want to share my own perspective and political view in the coming 2016 election. Please allow me to share my political views in the most important and most anticipated event in our country this coming few days.
My goal is to enlighten some of our fellow voters to think and decide heart fully. That's all.
Here's the DEAL –  At present based on facts that our country Philippines is at MOVING UP mode meaning from the 'Sick man of Asia' to the one of the best performing country in the world.
Since Philippines is a basketball country let me compare this coming election decision that we need to decide as situation in a most important basketball game of our life.
Here's the situation:
In a basketball game your team is behind by two (2) points with only three (3) seconds left in the official time of the game.
As Head Coach of your team, what solution or choice you will do?
a.) Mar Roxas (Tabla) – You can take the sure two (2) points. (I said sure 2 pts because given that it is surely will goal-in for this situation)


Explanation

:
By choosing him you are guaranteed that you will not loss the game. It's just a tie breaker of the present situation of our country today. He will just continue what the previous administration did in our country.
b.) Rodrigo Duterte (Sablay Talo) – You can try the three (3) points big shot by chance. (There's a possibility to goal in or out)


Explanation

:
By choosing him you are putting our country to a big gamble of your life. He can give us big success or the new TIGER country of Asia (if the ball will goal-in) or big FAILURE  if not (from Moving Up mode present situation to 'Sick man of Asia' again)
c.) Grace Poe (Tabla o Talo) – Choice 'c' is a little bit different situation instead of two (2) pts your team is left behind by three (3) pts. If goal-in possibly almost the same or continuation of the present situation or tabla. If goal-out expect the worst or talo.


Explanation

:
By choosing her She can duplicate or a little surpass what the present administration did (if goal-in) or expect the worst (if goal-out).
d.) Jejomar Binay and Miriam Santiago (tambak na) – Your team left behind by big margin. So there's no chance to win the game.


Explanation

(for Santiago):
Honestly Miriam is my presidential choice long long time ago pa since the 1st time she run for the President position but like I said since no chance of winning I will go to my 2nd choice.


Explanation

(for Binay):
Philippines is a big corrupt na tinubuan ng bansa. So kayo na magsabi why not him. As Duterte said "S-T-O-P"
e.) None of the choices a to d


Explanation

:
To those not agree to the given choices or not satisfied to my explanation you are free to choose this answer.
Honestly at present I'm still undecided if which of which is my president this coming election. At sa mga di naman sang ayon sa mga choices or explanation na nailagay ko ay okay lang naman. Wala naman sapilitan sa pagpili ng sagot at pwede nyo piliin yung letter 'e' for that reason.