July, 2016
now browsing by month
Published by Rappler.com – July 21st, 2016
PRESS RELEASE: Here are tips to effectively manage your Facebook groups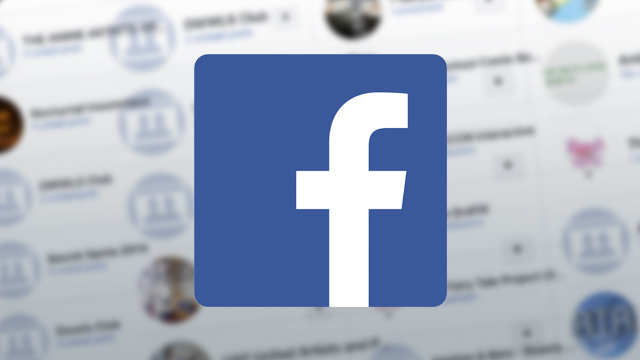 This is a press release from Facebook.
MANILA, Philippines – Facebook groups have become the norm in creating and sustaining communities where people of the same interests and circumstances connect. We all create or join Facebook groups for different reasons. Some of us seek to compartmentalize our contacts to make collaboration easier, while others desire to be part of an online community that share our passion. However, group membership and administration can be challenging when we are constantly faced with seemingly endless flow of information and notifications.
Below are tips to effectively manage your Facebook groups:
Learn to adjust privacy options accordingly.
This is arguably the first and most important step when creating new groups. There are three options to choose from: public, closed, and secret. Setting the group to public allows anyone to search for the group and see posts from members. Closed groups can be searched, but only members can see group posts. Lastly, secret groups cannot be searched and only members can see each other's posts.
Group membership can also be customized. You may choose to allow any member to add people to the group or solely rely on group administrators to approve membership requests.
Take note that these privacy settings can be adjusted anytime. Simply click on the gear icon located at the top right of each group icon to adjust settings according to your preference.
Sometimes, it can be quite overwhelming to receive multiple notifications from the different groups you are part of. Let's be honest, not everything you are notified on is important to you.
Go through your groups and customize the notifications you receive. Simply click the gear icon and select "edit notifications". By default, you are notified on all posts, but this option allows you to choose to be notified on highlights, friend's posts, or none at all.
As group admin, you can also control how you receive notifications from selected posts. Simply click on the icon next each post and click "turn off notifications for this post". Regular members can subscribe to get notifications from specific posts by clicking "turn on notifications for this post" from the icon as well.
Get quicker access to frequently used groups.
You may have noticed that the top groups under your "groups" sidebar have the most members. However, number of members does not necessarily reflect higher degree of importance, especially when you have smaller groups primarily used for project coordination, or communication within a select group of people – like your family or barkada.
Luckily, you can use the "favorites" sidebar tool to swiftly access frequently used smaller groups. By expanding the "groups" option and clicking on "add to favorites," you can now easily spot a group through the sidebar. This can come in handy especially when you need to urgently post in groups that you run.
Pin important posts.
Ever created a poll in a group that didn't quite generate the number of responses you expected? Or perhaps posted a reminder that wasn't seen by everyone? That's probably caused by the numerous posts also "competing" for attention in the group. As admin, you can pin posts so they appear on top of the group feed. Simply click the icon next to the post and select "pin post". While this is convenient, you may only pin one post at a time. Treat this as an exercise on prioritizing posting.
As our priorities shift over time, certain groups become inactive. Groups that have lost relevance to you may suddenly pop out with notifications that no longer stay true to the group's established function. There is no cap to the number of groups you can be a member in, but a little housekeeping goes a long way especially when you have a lot of active groups.
Through these tips, Facebook hopes that you more effectively utilize your groups to increase productivity and create more dynamic communication environments.–PNGS Blog
Orig. source published by Kalibrr Career Advice – January 5th, 2016
It's job hunting season again. And there's no scarier beast than the interview.
To help you ace one of the most iconic and crucial parts of the job search, we've compiled a list of the most helpful interview articles on Kalibrr Career Advice. Read through this Interview Survival Guide, and you'll definitely find yourself getting offers in no time.
Preparation is half the battle, and many job hunters walk to their doom by going to an interview without a hint of preparation. There's more to the interview than just the talking and the shaking of hands. Think of it like an exam that you have to pass so that your interviewer, and the company, will see how qualified you are from the role. Dindin Reyes lists down 5 easy steps to getting ready for your next interview.
Even the simplest questions can leave you stammering and stuttering if you don't think about it in advance. In fact, the question "Tell me about yourself" can either turn you into the next employee of the century…or the worst. Make sure to read this list of common interview questions by SlideGenius before you even step into that interview room.
Speaking of the dreaded question — we wrote an article about answering "Tell me about yourself" because while it might sound so simple, it's also just as easy to slip when answering it. Some talk about their life stories; others go wild on their hobbies and interests. And a special few will even go as far as spilling their most intimate of details. (No, don't do that.) The question should be seen as an opportunity to sell yourself well, and Paul Rivera, CEO and Co-Founder of Kalibrr, provides simple, but great, advice on how to own it.
Beauty is only skin-deep, but that doesn't mean you shouldn't care about how you look. Part of winning at a job interview is also making sure you dress right for the part. While it might seem cool to go to an interview wearing your favorite cool T-shirt or your designer blouse, will it make you look professional enough to be taken seriously? SlideGenius' second article for Kalbirr Career Advice put together these quick pointers on how to dress to impress, in the right way.
Interviewers are human, too. No matter how objective interviewers try to be, their personal inclinations can, and will, affect how they see you as a candidate for the job. Of course, being impressive and qualified will rarely be affected by your personality (unless you're that unbearable), but it's always good to know what little (or big) things can make your interviewer change his/her mind about you.
Just because you're the one getting screened for the job doesn't mean you shouldn't be asking questions. Once the interviewer is done grilling you about your qualifications, it's your turn to interrogate your interviewer. This will be one of your few chances, if not the only one, to know more about the company you're getting into and the job that you may eventually accept. Daniel Olivan gives you a list of questions that you should ask every interviewer, especially if the job seems too good to be true.
Interviews won't always be in person, especially if you're eyeing for a job abroad. Thanks to the broader reach of technology, Skype interviews are becoming more common in many companies. Because the interview is happening in a different space, the rules are also different. In this Career Advice post, we share with you a video that will give you tips on how to ace that Skype interview.
Sometimes, things happen without warning. A family members gets into an accident. The roads are impossibly congested with traffic. It can even be as ridiculous as your overly playful dog ruining your one and only interview-worthy outfit. While some excuses are less excusable than others, there are cases when rescheduling an interview is unavoidable. Once you've decided to seriously ask for a resched, make sure to follow these pointers by Marga Salvador to help make this awkward situation go smoothly.
These days, P20,000 may not sound like much.  It's so easy to simply head off to the mall and blow it all on gadgets, clothes, or food. One swipe of your credit card and it's all gone.
But if you do it right, your P20,000 can grow and make you a small fortune.
The big question is "Where should you invest your P20,000?"
There are many wise options available, and we have listed eight investment options for you.